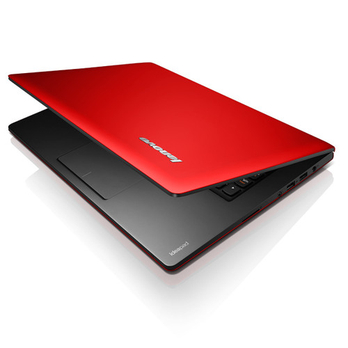 Lenovo IdeaPad S410-ITH notebook body size of 336.6×241.2x21mm, seamless whole, with 14.0 inches LED display, 16: 9 golden ratio, a resolution of 1366 × 768, built-in HD 720p high-definition camera.
Lenovo IdeaPad S410-ITH come with Intel Haswell Core i3-4010U dual-core processor (clocked at 1.7GHZ), 4GB DDR3 memory, 500G SATA hard drive, AMD Radeon R5 M230 2G DDR3 discrete graphics card, built-in 10M / 1000M adaptive Ethernet card and 802.11BGN wireless LAN card, support smart audio sound system , built-in simplified Chinese version of Linpus Lite operating system, comes with a high-performance 4-cell lithium-ion battery.
Lenovo IdeaPad S410-ITH has a USB3.0 port, USB2.0 port, microphone and audio port, HDMI port, card reader, the weight of 1.8Kg.